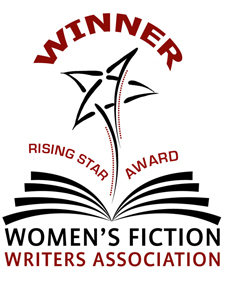 Building on the structural craft and narrative art that drive emotionally engaging storytelling as a screenwriter, William has transferred to his debut novel the skills that have earned him scores of screenwriting awards in the genres of drama, comedy, family and action thriller. Competition judges routinely comment on the visceral emotion and evocative visuals that animate his pages.
Someone to Watch Over, adapted from one of his award-winning original screenplays, won the Women's Fiction Writers Association's 2019 Rising Star Award.
In screenwriting, he has competed against thousands of submissions in film festival and industry-sponsored writing competitions around the country and has earned Best Screenplay awards at the following:
Vail Film Festival, Vail, CO
Cinequest Film Festival, San Jose, CA
Screenwriting Expo, Los Angeles, CA
Asheville Film Festival, Asheville, NC
Worldfest-Charleston, Charleston, SC
Marco Island Film Festival, Marco Island, FL
His work has placed at the Finalist, Semifinalist and Quarterfinalist levels in the following:
The Academy's Nicholl Fellowship Screenwriting Program, Los Angeles
Amazon Studios, Los Angeles
ScriptShark, Los Angeles
PAGE International Screenwriting Awards, Los Angeles
Final Draft's Big Break Competition, Los Angeles
Austin Film Festival, Austin, TX
Nashville Film Festival, Nashville, TN
Charleston International Film Festival, Charleston, SC
Worldfest-Houston, Houston, TX
Logos displayed are the registered trademarks of their respective owners.